Monday, October 2, 2023 / by Fahad Karamat
Golden State homeowners, are you ready to sway the elite with a home that exudes Californian glamour? Dive into a curated list of top-tier, yet simple, enhancements that can dramatically transform your abode, making it utterly irresistible to prospective luxury buyers.
Elevate the Entrance
Roll Out the Welcome: Ensure a clean, well-paved pathway with lined planters filled with local flora.
Doorway to Paradise: Freshen up your front door with a coat of vibrant paint and upgrade to stylish door hardware.
Spruce up the Outdoor Space
Golden Hour Glory: Install ambient outdoor lighting to highlight architectural and landscape details.
Pool Perfection: Ensure your pool sparkles, consider updating pool tiles, and add some elegant poolside loungers.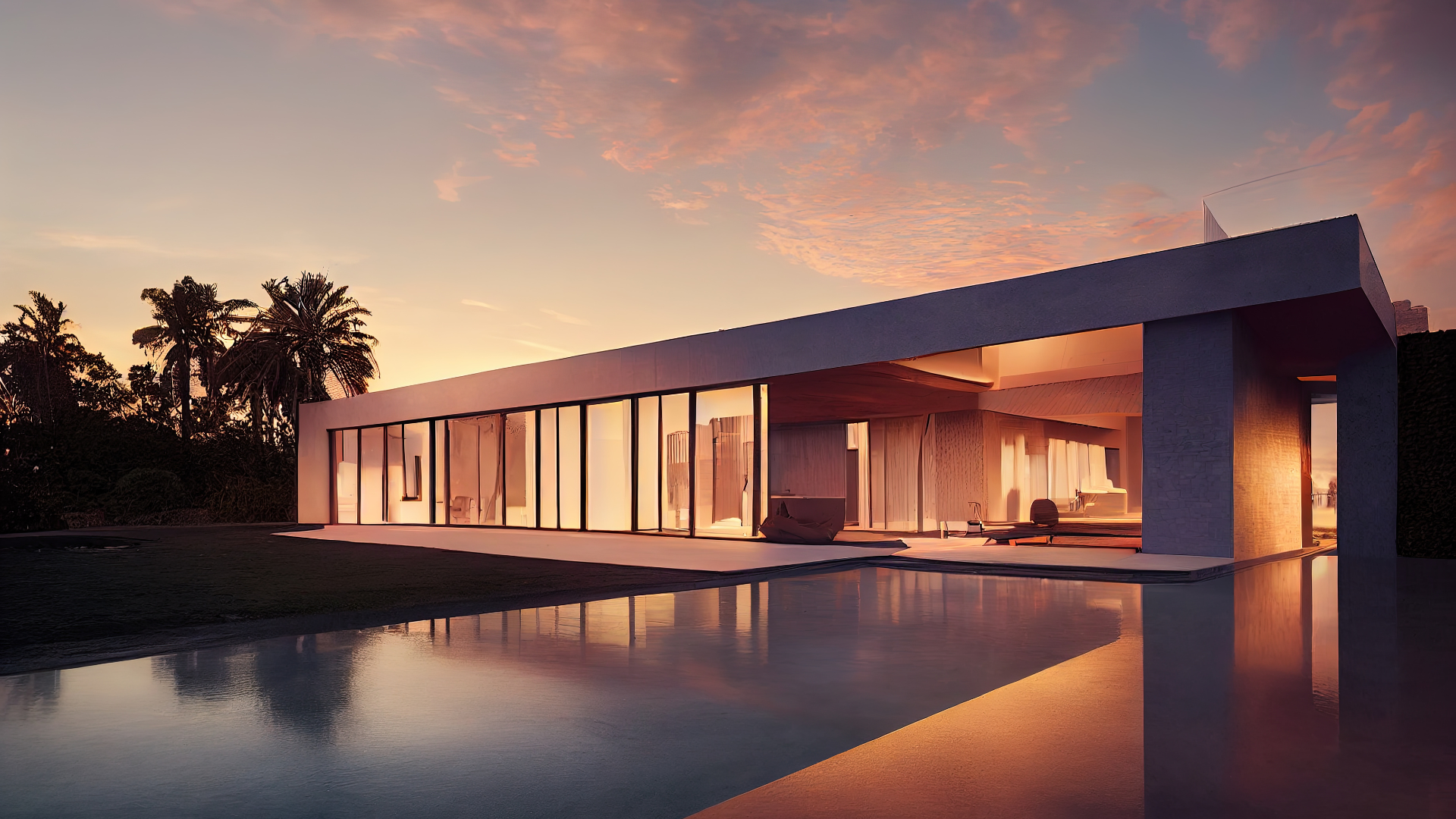 Embrace the Californian Aesthetics
Beachy Hues & Tones: Integrate coastal-inspired palettes and textures throughout your home.
Open & Airy: Prioritize natural light, remove heavy drapes, and place mirrors strategically to brighten up spaces.
Master the Art of Staging
Neutral Nuances: Opt for neutral-colored décor and furnishings to allow potential buyers to envision their style.
Less is Luxe: Declutter spaces and add tasteful art pieces, plush throws, and sophisticated vases.
Enhance with Tech & Sustainability
Smart Sophistication: Integrate smart home systems like climate control, security, and entertainment.
Eco-Elegance: Highlight sustainable features like solar panels, energy-efficient appliances, and drought-resistant landscaping.
Revitalize Essential Rooms
Kitchen Glam: Update modern appliances, refine countertops, and install chic lighting fixtures.
Bathroom Bliss: Upgrade fixtures, invest in spa-like features, and ensure immaculate cleanliness.
Appeal to the Senses
Scented Serenade: Use subtle natural fragrances, avoiding overpowering or synthetic scents.
Aural Ambiance: Soft background music, smooth jazz, or serene instrumental tracks can create a pleasing atmosphere.
To entice the elite, every detail of your home matters. By harmonizing style, comfort, and innovation, your Californian oasis will be ready to captivate even the most discerning buyers. Remember, it's not just a property; it's a lifestyle. Elevate yours and watch potential buyers flock! And when they toast to their new home, may the champagne bubbles reflect the shimmering Californian sun. Cheers!
---