Monday, October 9, 2023 / by Fahad Karamat
The Remote Work Revolution is altering our professional lifestyles and influencing the luxurious domains we choose to inhabit. The spotlight is now on the tranquil suburbs, evolving as sanctuaries of elite living, interweaving the charms of luxury, serenity, and environmental mindfulness. Here's a glimpse into how suburban domains are becoming the ultimate hubs of sophisticated living, offering a harmonious blend of elegance and modern innovation.
Suburban Symphony: Crafting Elegance in Solitude
In the age where digital presence is almost synonymous with our physical one, the newfound allure of suburban life is not just a whim. It's a well-calculated choice for the modern aristocrats seeking solace and solitude in grandeur. It's about sipping the rarest champagne in your tranquil backyard after a strategic virtual meeting or contemplating your next significant investment over a bit of caviar.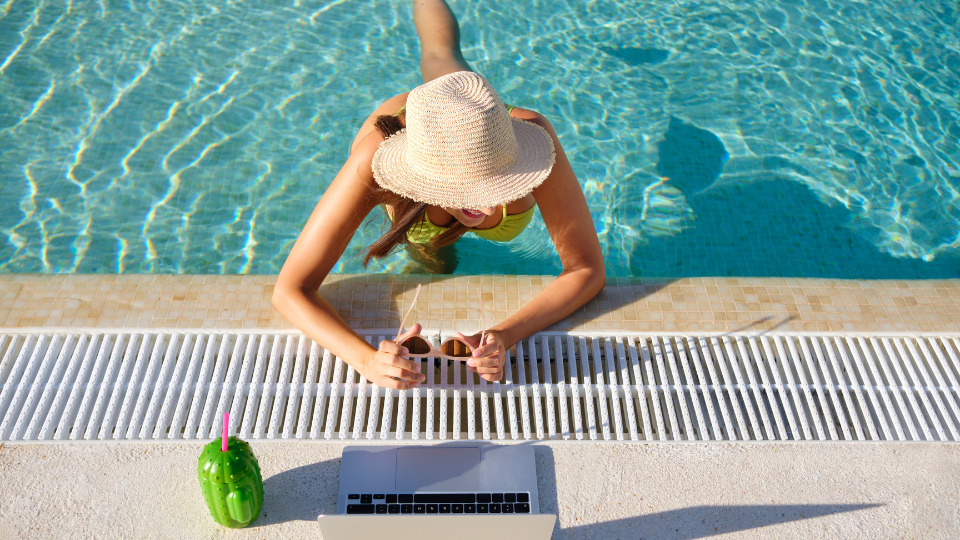 Suburbia's Jewel: Living Large Amidst the Greens
Suburban luxe is not just a living space; it's a masterpiece, a statement, a lifestyle. It's where every morning breeze whispering through your rose garden feels like a luxurious prelude to your day of global virtual interactions. It's about experiencing tranquility and grandeur in everyday living, all in one. Every dwelling here is a testament to individual achievements and a reflection of distinguished taste.
Where Green is the New Gold: Sustainably Luxurious
In the regal suburbs, luxury coexists with sustainability. It's where eco-friendly is the preferred trend and where grandiose homes boast solar-paneled rooftops and geothermal-heated pools. It's not just about reducing carbon footprints; it's about enhancing the property's golden footprints in the market, ensuring a sustainable investment for the refined investor.
Investing in Suburban Elegance: A Treasure Trove of Opportunities
The enlightened investor sees the suburban resurgence as a gateway to countless golden opportunities. The burgeoning demand for sophisticated, green abodes in the tranquil suburbs amplifies property values. Each property here is not just a home; it's a lucrative asset, promising handsome returns for those who value quality, elegance, and green living.
The suburban sprawl is morphing into a green, grand, and glorious domain, redefining the paradigms of luxury real estate. It's not just about the tranquility or the advanced, sustainable technologies; it's about the enriched living experience drawing the discerning, sophisticated buyer into the serene embrace of the suburbs. For those seeking a life interlaced with luxury and nature's elegance, the suburban landscape offers a plethora of regal, eco-friendly abodes. So, welcome to a life luxuriously reinvented amidst the sophistication and sustainability of the suburbs!
---